When it comes to

Smart Home Solutions

, no one knows it better than

Close-Guard Technology

.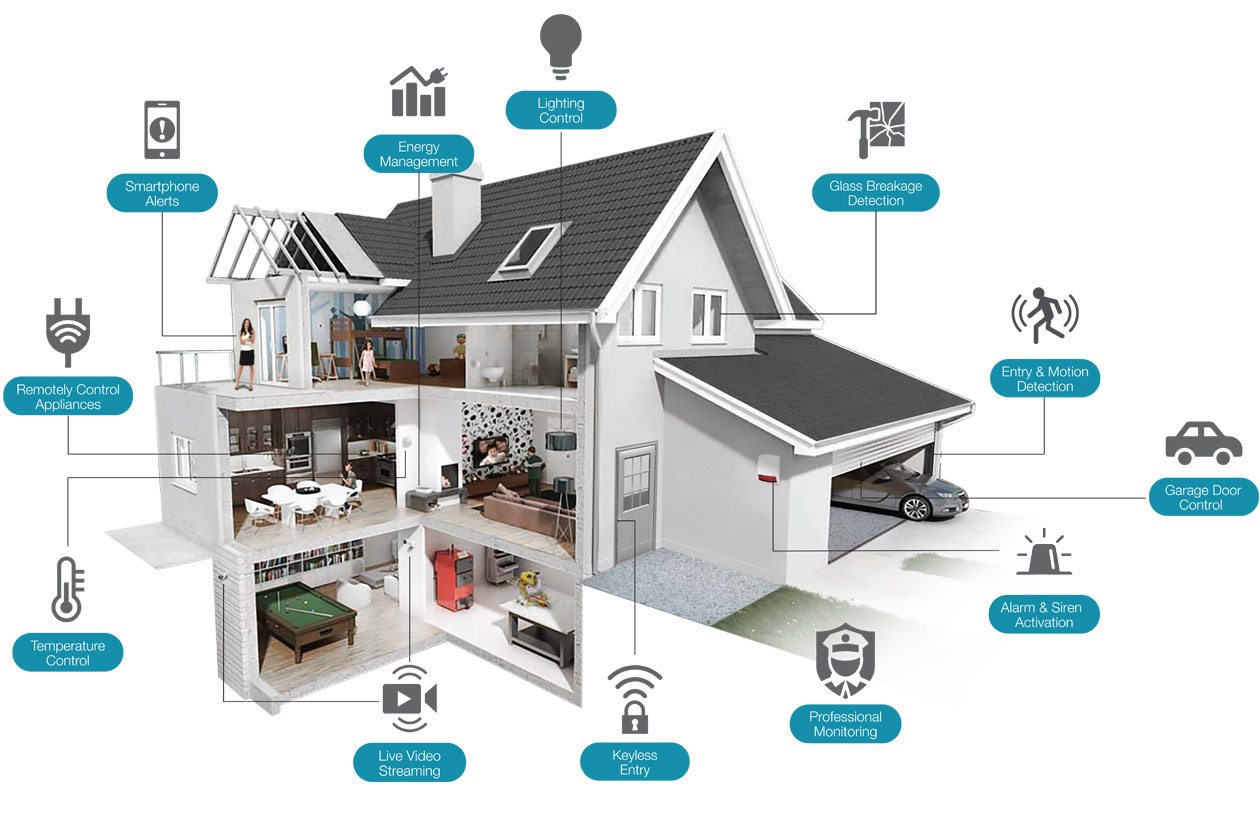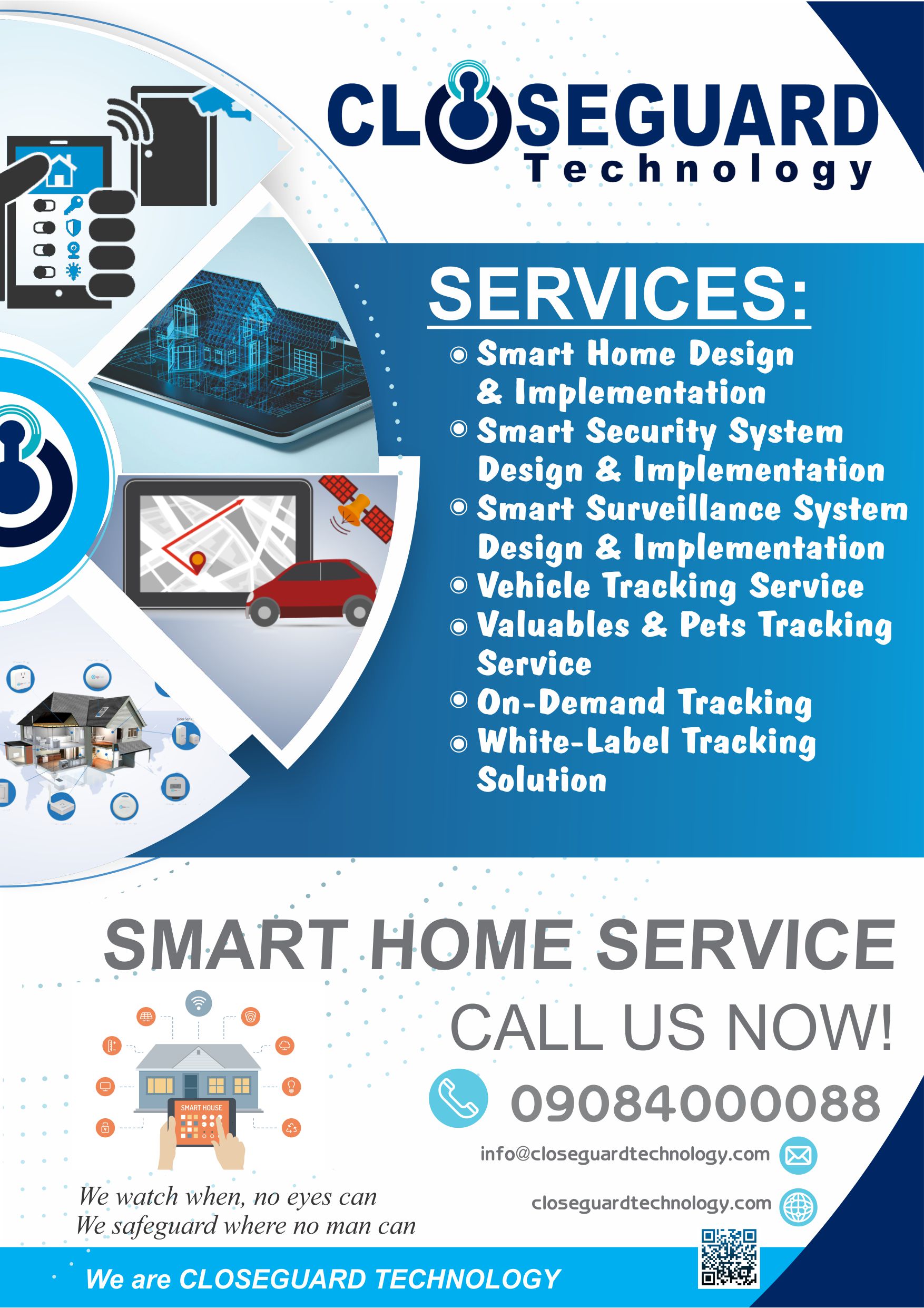 Imagine being able to control every single aspect of your home from one smart device!
From automation to monitoring, control and safety, our smart home solutions offer convenient and easy ways to manage your home, office, hotel, hospital and just about any type of building from any part of the world through our smart app.
With our smart home solutions, you can completely automate every aspect of your building, including access gates, perimeter fence, entrance doors, windows, lighting, electricals, utilities, safety and lots more.
Our smart home offerings include;
Automatic Gate Control with remote control
Smart perimeter fence and defense
Intruder detection and alert systems
Burglary detection and alert systems
Smart fire, smoke and CO2 alert systems
Smart motion activated surveillance systems
Automatic light control switches
Smart temperature and humidity monitoring systems
Automatic Door lock and access controls (Password/Biometric unlock)
Automatic door bells
Automatic climate control system
Smart remote control systems for appliance